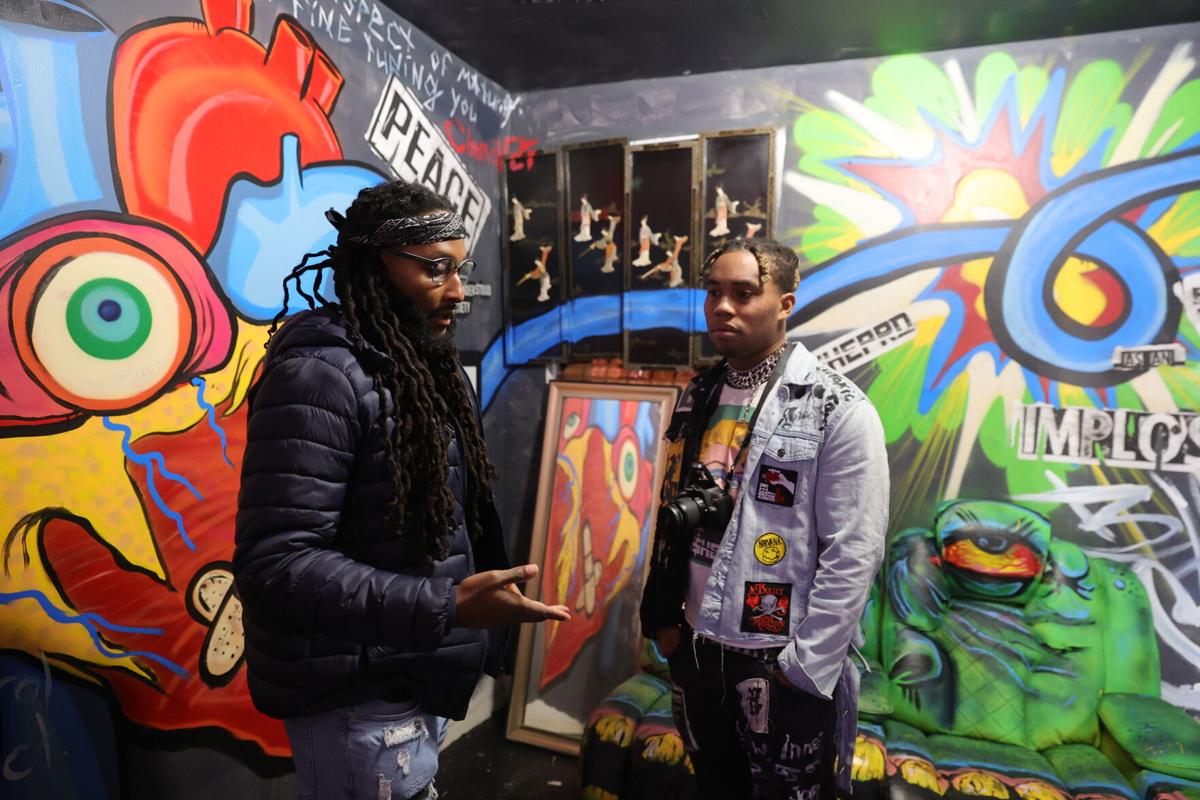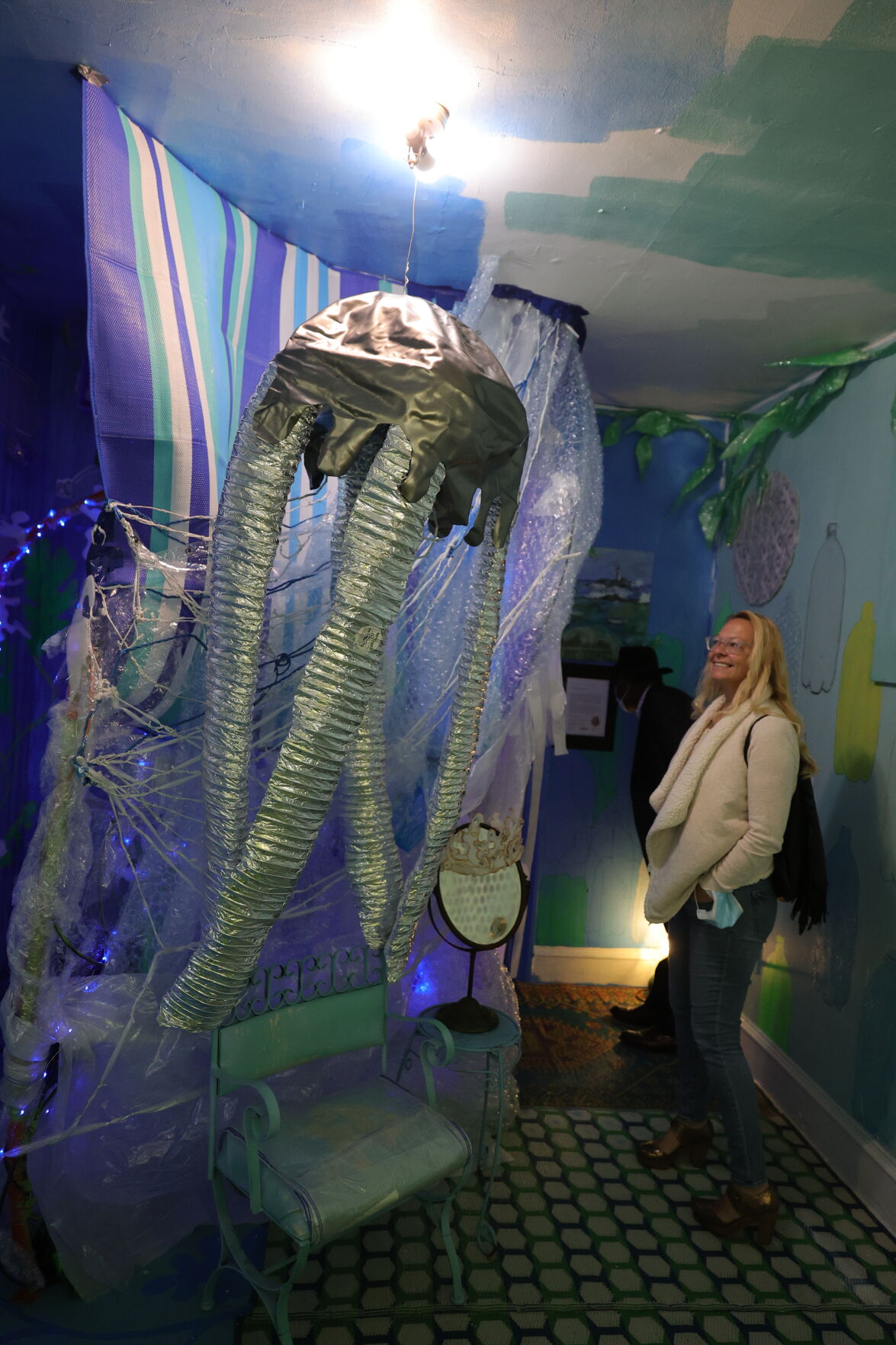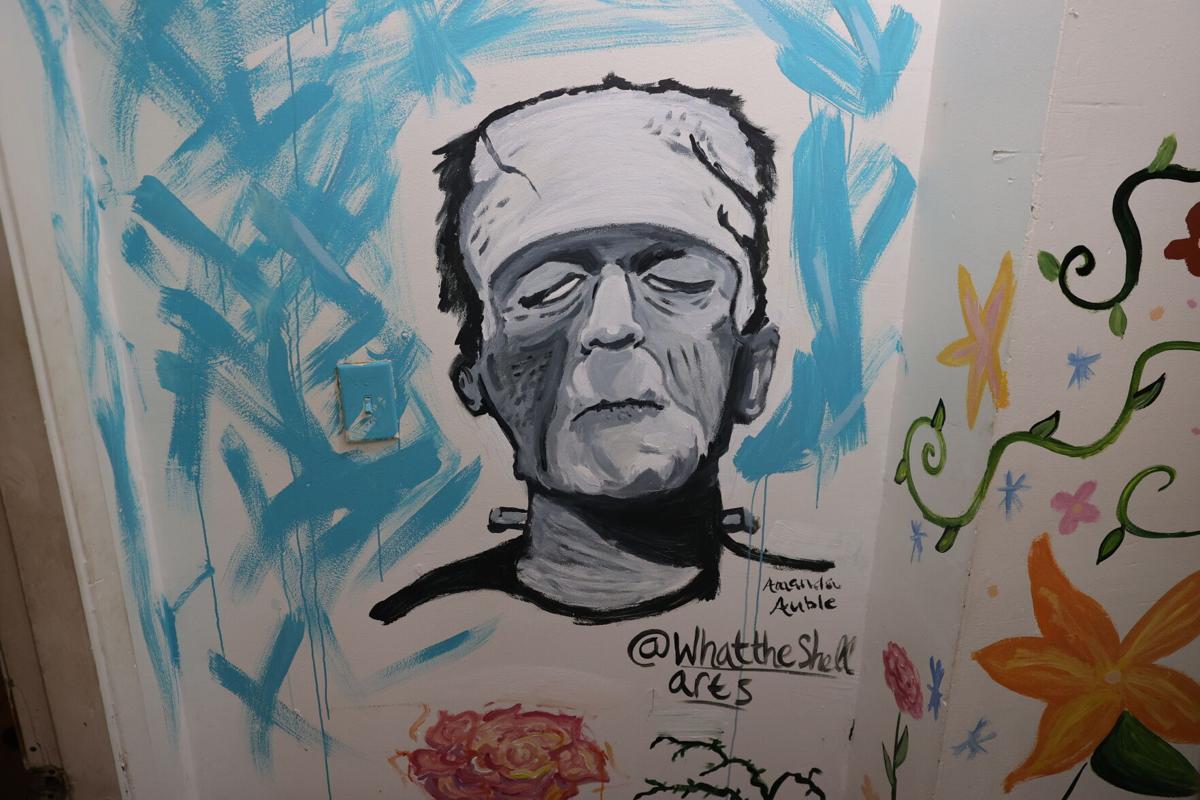 ATLANTIC CITY – The Atlantic City Arts Foundation transformed a three-story house on Ocean Avenue into an indoor and outdoor art project, showcasing the work of 12 artists while helping to highlight the ongoing revitalization the city.
The project was unveiled on Friday and is open to the public until Nov. 21, said Joyce Hagen, executive director of the Foundation for the Arts, which produced and oversaw the program as part of its eighth ARTeriors exhibition.
"There aren't a lot of opportunities locally, and it gives artists a chance not only to express themselves, but also to have a place to practice their creativity with other artists that range from emerging artists to professionals. "said Hagen.
While the Foundation for the Arts is known for the murals that adorn the sides of buildings across the city's 48 city blocks, the latest ARTeriors exhibition turns a home's interior into an art gallery, with every room reflecting the work of one or more different artists.
The University of Stockton officially dedicated two buildings on Thursday, one each in the towns of Galloway…
Support for the foundation comes from the city and private donors. The foundation uses its grants to work with artists, focusing on public art that aims to "make you feel better in your community," Hagen said.
Artists who created the home's paintings and installations include Shari Tobias, Johnny Dreamawake, Lennox Warner, Shawn Mills, Ali Ahmad, Randi Lauren, Christian Correa, Christina Walley, Greg Simmons, Mark Hills, Heather Deegan-Hires and Michelle Franzoni.